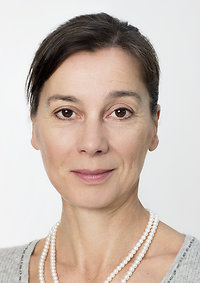 Counselling and Psychotherapy in Kings Cross, Hampstead, Harley Street and Online.
Welcome to my Central London Counselling and Psychotherapy practice website. I am a psychotherapist and counsellor in Hampstead, Gospel Oak. I also see clients for psychotherapy and counselling in Harley Street and Kings Cross, Hampstead and online using Zoom, Skype or FaceTime. Additionally I am a clinical supervisor and qualified EMDR therapist. I am registered with BACP and UKCP.

I work with individuals and couples and offer therapy as a non-judgmental and empathic space in which to talk confidentially about whatever is troubling you.

To arrange an initial session or ask any questions please email me or contact me on 07805 404811

Why see a counsellor or psychotherapist?
A professionally trained counsellor or psychotherapist can help you better understand yourself and the issues you are facing and help you find a way forward to emotional and psychological health. You may be struggling with stress or experiencing depression, anxiety or relationship difficulties. You may have self-limiting, destructive behaviours, compulsions or addictions or feel stuck in familiar, dysfunctional emotional patterns. Sometimes there may be nothing in particular and everything in general that seems to be the problem and you can't quite put your finger on what's wrong, except for feeling low, anxious or having a sense of lack of direction in life. These are just some of the issues I work with on a daily basis in my psychotherapy and counselling practice.

What happens in a therapy session?
At the heart of the therapy is our relationship. We sit and talk and our relationship develops organically through honest communication.
Research indicates that the relationship between client and therapist is the most important factor in a positive, successful outcome from therapy. I place great importance on this, making sure that you feel comfortable with the way we work together and go at your own pace. To this end, online psychotherapy and counselling by Zoom or Skype is as equally effective as face to face sessions.

If you would like to see me for psychotherapy or counselling in Harley Street, would like to start psychotherapy in Kings Cross or are looking for a counsellor in Hampstead, Gospel Oak please click here to email me or call/text me on 07805 40411.
Read my privacy policy here

How I Work
My approach is integrative and draws on a range of therapeutic approaches, including Psychodynamic, Existential, Humanistic (Jungian and Transpersonal) and cognitive (CBT). I work holistically and often integrate a variety of counselling tools and creative methods, such as visualisations, art work and dream analysis. I have 30 years experience of teaching meditation, yoga and working with energy/the subtle body, so we can include meditation and subtle body practices in therapy sessions if this feels helpful for you.

How we work together is part of the unfolding process of our therapeutic relationship and my foremost consideration is use the approach that feels most effective for you.

My aim is to help you identify what needs to change in your life in order to resolve current difficulties and achieve optimal wellbeing. I will support you in making those changes and encourage you connect to your strengths and innate capabilities, so that you can experience a greater sense of autonomy, happiness and personal fulfilment in life.

As a transpersonal counsellor and therapist, the overarching aim of my counselling and psychotherapy services in Kings Cross, Harley Street and Hampstead is to facilitate self awareness, positive change, personal growth and spiritual unfolding.

Looking for therapy or counselling in Harley Street, Kings Cross or Hampstead, Gospel Oak?
All my practice locations are conveniently located in Central London. I offer daytime and evening appointments for counselling and psychotherapy in Kings Cross and Harley Street and daytime appointments in Hampstead.

Should I see a counsellor or psychotherapist?
Clients are sometimes unclear about the difference between counselling and psychotherapy (and often there is very little difference) but put simply:
Short term, solution-focused counselling helps you manage current difficulties in healthier, more effective ways.
Long term, open-ended psychotherapy supports deep inner change and deals with more complex or deep-rooted issues.

Clients contact my psychotherapy and counselling practice for many reasons and I have particular experience in the following areas:
Anxiety
Depression
Relationship Difficulties
Codependency, fear of intimacy
Addiction
PTSD, abuse and Trauma
Bereavement and Loss
Self-esteem and self-confidence
Work-related issues
Parenting
Sexuality, Identity and Gender Issues
Life stages and transitions
Spirituality, meaning and life path

I offer both counselling and psychotherapy at Kings Cross, Harley Street and Hampstead, Gospel Oak. I offer individual psychotherapy and counselling, couples counselling and clinical supervision for qualified and trainee therapists. You can find me at Harley Street Therapy, on the Counselling Directory and BACP Directory.

EMDR
I provide EMDR therapy as part of my psychotherapy and counselling practice at Kings Cross, Harley Street, Hampstead and online. EMDR is suitable for trauma/PTSD, anxiety, early attachment and relationship issues and has been proved effective for a broad range of other issues.

BodyMind Therapy
I also offer BodyMind Integrative Therapy as part of my psychotherapy and counselling at Harley Street and Hampstead, Gospel Oak, which places more emphasis on body-oriented approaches.

Humanistic psychology uses the term 'bodymind' to refer to a unified system in which mind, body and spirit are dynamically interrelated. This means that changes in one area ripple through and affect the individual's whole system (psychological, emotional, physical, and spiritual dimensions).

Developing greater body awareness and tapping into your body's innate healing potential can enable more vibrant health and improve mental clarity and emotional resilience. You can read about my dedicated yoga and mindfulness work at vivid yoga.


"The intuitive mind is a sacred gift and the rational mind is a faithful servant. We have created a society that honours the servant and has forgotten the gift." ~ Albert Einstein
"We must be willing to get rid of the life we've planned, so as to have the life that is waiting for us." ~ Joseph Campbell
"Maybe you are searching among the branches for what only appears in the roots."~ Rumi


Testimonials
"I initially went to see Elizabeth for counselling in Harley Street to sort out some relationship difficulties. What I thought would be a few weeks of counselling turned into over 2 years of work on myself. I made a big career move, relocated out of London and made significant changes to practically all areas of my life. I would recommend Elizabeth to anyone wanting guidance in moving forward with their life."
"Thank you for all your care and support over the past two years. Thank you for being patient and kind. I'm pleased that I found a counsellor in Hampstead so I could go for nature walks on the Heath after my therapy sessions!"
"I am very happy to recommend Elizabeth. I didn't expect to get so much out of the sessions because I'd had had some therapy before for depression and anxiety that wasn't really helpful. Elizabeth is very warm and supportive. We looked at all the different ways I avoided dealing with my feelings. This wasn't easy but worth going through and now I definitely feel better."
"The most helpful part of the counselling was understanding how my childhood affected how I felt about myself. The EMDR was very helpful."

My psychotherapy and counselling practices are all a few minutes walk from nearest stations:

Psychotherapy in Kings Cross - 5 mins walk from KX tube and convenient for Islington, Farringdon, Old Street.
Psychotherapy and Counselling in Harley Street - 7 minutes walk from Oxford Street tube and walkable from Bond St, Gt Portland St stations.
Counsellor in Hampstead - 5 minutes walk equidistant from Gospel Oak / Hampstead Heath overground or 10 minutes from Belsize Park tube.