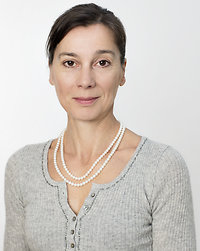 About Me
I am a qualified and experienced psychotherapist and counsellor and a registered member of BACP and UKCP. I hold a UKCP and BACP accredited post-graduate Diploma in Integrative Transpersonal Psychotherapy from the Centre for Counselling and Psychotherapy Education (CCPE), a post-graduate Advanced Diploma in Transpersonal Psychotherapy and a UKCP registered Diploma in Supervision. I am also a qualified EMDR therapist.

I offer psychotherapy for individuals, couples counselling and clinical supervision for other psychotherapists and counsellors. I deliver CPD workshops for therapists and also run workshops and courses open to all with an interest in personal development, holistic health and the spiritual path.

In addition to my private practice work, I have provided psychotherapy and counselling in the public sector for the mental health organization Mind, Help Counselling, Fresh Start Psychotherapy, Caravan Drop In Counselling at St James Church, Piccadilly and for NHS Arts Psychotherapies Services.

Prior to working as a psychotherapist I was a teacher in Adult Further Education and a yoga teacher-trainer, delivering accredited yoga trainings and facilitating mindfulness / meditation courses and retreats. I hold a Post- graduate Diploma in Education (PGCE) from UCL.

A holistic approach very much informs my practice as a psychotherapist and I encourage clients to attend to the whole of who they are (mind, body and spirit).

I am committed to developing my skills and expertise and regularly undertake further professional trainings. Recent CPDs are listed below:

EMDR - EMDR Works
One Voice or Many: The Challenge of Multiplicity - Dr Valerie Sinason
CONFER Energy Psychotherapy Conference: Blue Diamond Healing, EFT, Tapas Acupressure Technique
Moving Cycle - Christine Caldwell
CONFER Gut-Brain-Heart-Brain - Dr Janina Fisher, Michael Ash
Process Work Intensive - Arnold and Amy Mindell

If you could like to book an initial session, to find out if psychotherapy or counselling can help, please get in touch.